Choosing a high school or college will significantly affect your life. In order to make the best choice about what you will study, you need to gather as much information as possible about the institution where you will continue your education. To make this choice easier for you and help you make the best decision, we present the College of Business Economics and Entrepreneurship (PEP).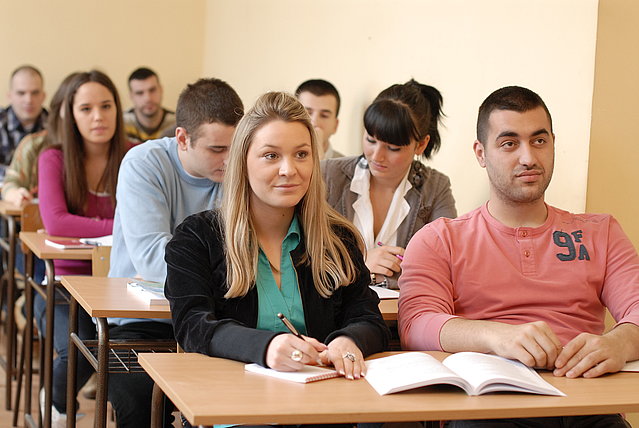 The Faculty of Business Economics and Entrepreneurship (PEP) from Belgrade is an accredited higher education institution that provides its students with the highest standards of basic academic and master studies.
Advantages for which you need to enroll in PEP:
Work permit
Low study costs and extremely favorable payment terms
Class schedule that gives students the opportunity to get a job during their studies
Teaching quality
Professional titles
Rich student life
Work permit
The Faculty of Business Economics and Entrepreneurship (BEE) has a work and accreditation license, which you can check on the website of the Ministry of Education or the Commission for Accreditation and Quality Assurance. Students can be completely sure that their degree will be valid in the labor market.
Low study costs and extremely favorable payment terms
With a tuition fee of 1,000 euros (payment in dinars) which includes books, the Faculty of PEP offers the most affordable academic studies. Tuition can be paid in 10 monthly installments, and for those who want to pay it in one part, they are entitled to a 10 percent discount.*
Tuition for master studies is 1,300 euros with the same payment terms.*
*prices apply for domestic students
Class schedule
Classes at PEP take place on weekdays from 4 pm, which allows many of our students to work during their studies.
Teaching quality
Teaching staff and study programs are a guarantee for the education of students who can hope for a successful career.
The study program is comprehensive and comprehensive and consists of compulsory and elective courses. Special importance is given to the active participation of students in the teaching process, cooperation and interaction between students and teachers and the joint creation and implementation of the teaching process.
Teaching takes place in accordance with modern pedagogical and didactic methods. It is characterized by: work in small groups, mentoring and establishing direct contact with teachers, connecting theoretical knowledge with practical examples through case study analyzes and teamwork with the development of interpersonal skills.
Professional titles
Undergraduate studies at the PEP last for three years, after which the student acquires the title of ECONOMIST (180 ECTS) or LAWYER (240 ECTS).
The master studies last for two years, with the title of BACHELOR OF ECONOMIST (240 ECTS) after the first year, and the title of MASTER ECONOMIST (300 ECTS) after the second year.
The student has the opportunity to choose whether to study for three, four or five years, depending on their wishes and needs.
Rich student life
The Faculty of PEP is the patron of numerous activities of our Student Parliament. Every year, PEP students participate in international and domestic competitions in the field of sports and knowledge in which they achieve the best results. The school also has a debate club, which is one of the best in Serbia.
For several years in a row, PEP students have been winners of the international student competitions.
PEP awarded a scholarship for the next year of study to all medal winners at these tournaments. In this way, more than 150 students have so far been provided free studies.